No malaria | No zika
No chikungunya | No dengue

The cottages were designed to benefit from the natural cooling breezes coming off the sea in the afternoons. The pitched roofs furtherhelp to control heat in summer. Large windows allow natural light to brighten the rooms and save electricity.
Materials and Furnishings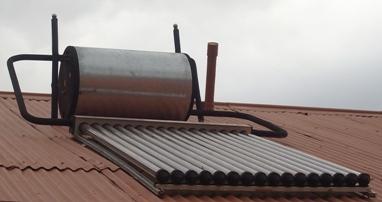 Clay bricks last forever. Plus, our bricks were made by a company that fires the bricks using industrial waste instead of coal.
Wood for the poles, doors and windows come from FSC approved, sustainably managed timber plantations.
Thatch was chosen for the roofs because it isa renewable resource and for its insulating and visual properties.
The interior paint is low VOC, no volatile organic components to breathe in.
Shower heads give a refreshing shower while minimising water use.
Toilets have optional high and low volume flushing mechanisms.
Outdoor furniture is made from recycled packing cases used in the motor industry, and from roof timbers recycled from demolished buildings.
The drinking water is rainwater collected from the roof of the main house, and stored in an underground tank. We are completely self sufficient in drinking and cooking water.
Bathing water is sourced from the irrigation dams, and purified on site before being pumped into the system. This system is designed to rely mainly on natural sedimentation, with a minimal use of chemicals.
Hot water for showers is provided by solar geysers, with electrical backup if we have cloudy weather.
Grey water from bathing and other uses goes to French drains, which irrigate our windbreak trees.
Brown water is passed through an anaerobic digester, and then into French drains, which lead to our windbreak trees.
Lighting is with low wattage energy saving lamps indoors and solar-powered lamps on the outdoor pathways.
Hand wash and shampoo are made from the mildest ingredients, organically certified, as are our cleaning products, so as not to destroy the bacteria in the anaerobic digesters.
We recycle as much waste as possible. Food waste is composted, and metal, glass and paper are recycled. We are involved in a project to establish a recycling depot in the valley that will take in plastic as well as create jobs for the unemployed.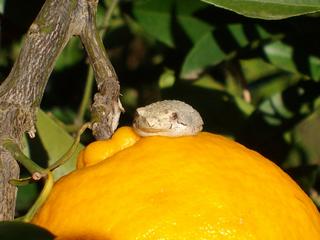 Lesser Double-collared Sunbird

Photo credit: E. Franklin
Our citrus juices and marmalades are made on the farm from our harvest.
Homemade bread is made from organic wheat ground on the farm. Our guests rave about the bread.
Cheese is made locally by a cheese maker who learnt the trade in Holland.
Organic sugar is imported from Brazil, a fact that is embarrassing in a sugar producing country like South Africa.
Filter coffee and teas are organic and sourced locally wherever possible.
Yoghurt and butter, when available, are organic, as are eggs and game sausage.
We buy a local organic honey, which is made from indigenous valley thicket flora. It is a dark, delicious honey, similar to the Manuka honey of New Zealand.
Contact Information
Organic Farm Bed & Breakfast
 Address:

Rosedale Farm
Off the R335
Addo
Eastern Cape
South Africa

 Telephone:
(+27) 42 0070451
 Mobile:
Nondumiso (+27) 83 433 0822
Keith (+27) 83 329 8775

Using this site means you accept its
terms
| Copyright © 2022 Rosedale B&B, Addo, South Africa
| website by